Believe in nice.
A car is kind of a big deal. It's a big machine and it's a big expense and it's a big part of life as we know it. And so, when we talk to you about your car, we take it pretty seriously. We believe in driving around until we hear the rattle that only happens when it's raining, on a hill, turning slightly to the left. We believe in coloring with your 4-year-old while you take a test drive. We believe one mistake is one too many. We are not okay with just okay. We believe in listening before talking, thinking before acting, and showing our cards. All of them. All of this may seem strange, since the car business has a reputation for being not so nice. But over the years, we've learned it's better to be nice, do good and tell the truth. And for us, that is a big deal.

Believe in sharing.
Thanksgiving is a time we all think of family, friendship and of course food. One hundred families in Cowlitz County received complete Thanksgiving meals courtesy of Toyota and Dick Hannah Toyota.
Selected from the Lower Columbia CAP's Commodity Program and Emergency Services, these families each received fully cooked meals with turkey and all the trimmings to serve at their own holiday tables.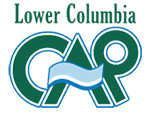 Believe in play.
An 8-passenger van was just what the Vancouver Police Activities League needed to transport local youth and volunteers to athletic and academic programs such as sports camps, after-school activities, educational field trips and more.
Thanks to this donation from Dick Hannah Dealerships, Vancouver PAL has been able to expand services while promoting itself around the community with the vehicle fully wrapped with informational graphics.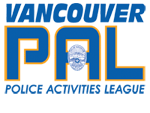 Believe in the future.
It started in 2007 during a brainstorming session of Dick Hannah associates. The newly formed Green Task Force was coming up with ideas to tangibly impact our community and the environment. Among the many green initiatives bantered about came the notion to plant trees. Yes. Real trees.
In partnership with the National Arbor Day Foundation, Dick Hannah Dealerships has planted more than 72,000 trees in the Pacific Northwest-one for every car sold.
With its roots firmly planted in the local community since 1949, and believing that environmental stewardship is the right thing to embrace, Dick Hannah Dealerships continues to focus on the future.

Believe in helping.
One hundred children in Cowlitz County were cozier last winter thanks to the efforts of Dick Hannah Toyota. Believing that all children deserve to be warm, 100 new coats were purchased with a donation from Toyota and Dick Hannah Dealerships.
As Captain David Davis of the Salvation Army said, "Need takes no holiday and need knows no season." We emphatically agree.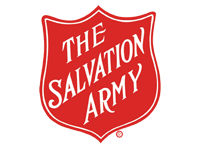 Believe in learning.
Ten Research Fellows at Washington State University Vancouver received scholarships from Dick Hannah Dealerships to participate in the Mobile Tech Research initiative and develop a customer service mobile app for roadside assistance, vehicle maintenance and more. Service is now literally at your fingertips.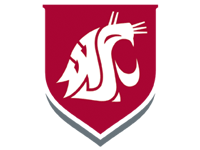 Believe in friendship.
Passion for one's community extends beyond people. Our furry friends also need help.
From sponsoring holes in golf tournaments, donating items to silent auction fundraisers and supporting events such as the Humane Society's "Walk Run for the Animals," Dick Hannah Dealerships believes that caring for animals is part of what makes us good people.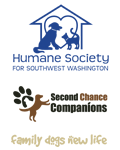 Believe in achievements.
For a third consecutive year, Dick Hannah Dealerships is rewarding Clark County high school students for academic success.
By improving their GPA by .5 from the first semester to the second, or attaining a 3.5 GPA overall for the school year, students who register are entered into a random drawing for the grand prize-one of seven new cars or $15,000.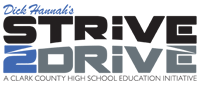 Believe in giving.
Since the early 1990s, Dick Hannah Dealerships has sponsored on-site blood drives with the American Red Cross.
As of May 2012, 935 units of blood have been collected. Since each unit saves three lives, more than 2,805 lives have been saved in our community because Dick Hannah employees believe in giving of themselves.

Believe in reputation.
There's no greater compliment than having your friends and neighbors in the local community select you as the best. Readers of The Columbian newspaper voted Dick Hannah Dealerships as having the Best Auto Buying Experience in Clark County. Awwwww. We're blushing.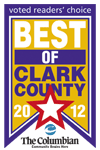 Believe in wishes.
There's nothing more heartwarming than putting the smile on the face of a child facing the challenges of a life-threatening illness. In partnership with Fox 12 Oregon television and 105.1 the Buzz radio, Dick Hannah Dealerships helped raise $453,000 for the Children's Cancer Association through their 7th annual Valentine's Day for CCA radiothon.
Employees volunteered by staffing the phone bank at a ridiculously early hour of the morning. In addition, Dick Hannah Dealerships donated a new car as a raffle prize.

Believe in innovation.
When business, education and the private sector collaborate, the whole is definitely greater than the sum of its parts.
Dick Hannah Dealerships, in partnership with WSU Vancouver CMDC and OMSI, developed and funded one of the most technologically advanced exhibits to grace the floor at OMSI. Focused on the technology of today's automobiles, visitors use iPads to explore the inner-workings of a car in spectacular 3-D animation. Now that's innovation.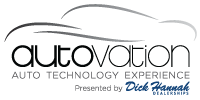 Believe in love at first sight.
We've all been there. First the glance. The double take. The long adoring gaze. Then that indescribable tingle we feel down to the tips of our toes. You've been searching for just the right one. The one you envision spending the rest of your life with. This is it. You've found it. Your new car! At Dick Hannah Dealerships we know just how you feel when the right one comes along. And we do everything in our power to make sure your ideal match fits your budget and your garage. After all, when it comes to finding your perfect car, you don't need a second look.