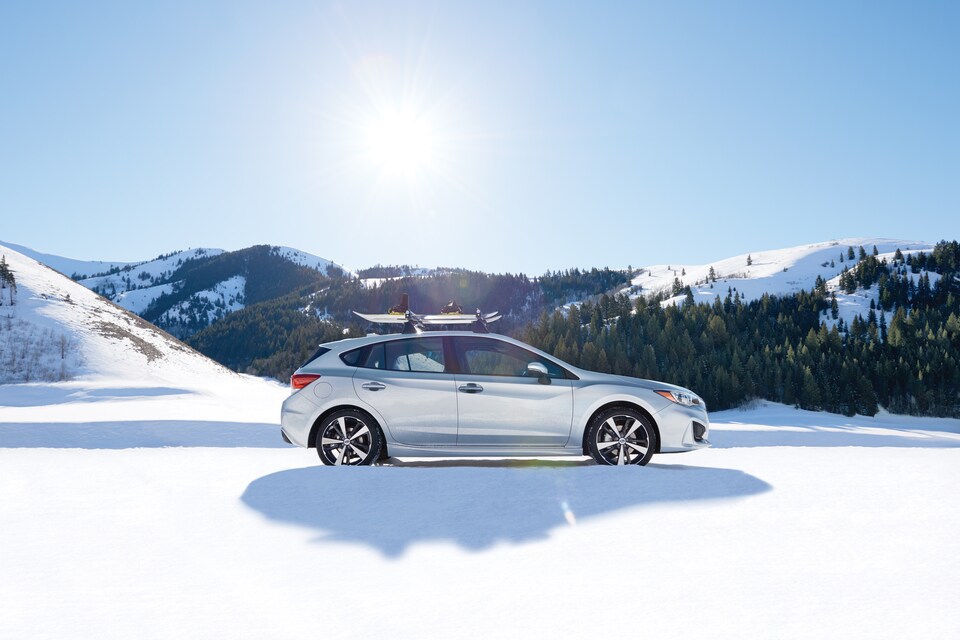 Android Auto and Apple CarPlay are the two top smartphone connectivity systems that are supported on many modern automotive infotainment systems. While some automakers are holding out on adding these two great new options to their built-in media systems, Subaru heartily embraced the opportunity.
STARLINK Multimedia now comes standard on every new 2018 Subaru Impreza 2.0i, 2.0i Premium, 2.0i Sport, and 2.0i Limited, and every STARLINK infotainment system comes pre-loaded with compatibility for both Apple CarPlay and Android Auto.
Setting up the new system in your new Impreza is quick and easy, but don't be afraid to ask your sales associate to help you with connecting and setting up the system for the first time when you pick up your car at the dealership.
Here's how to do it:
How to Set Up Apple CarPlay in the Impreza
Your smartphone must be an iPhone 5 or later to be able to use CarPlay, and certain iOS features aren't available in every region. Check to make sure your iPhone is compactible first.
Plug your cable into the car's USB port to connect your iPhone
Wait for the CarPlay Home screen to appear, or click the logo when it appears on your Impreza's display
(With car running) press and hold the Voice Control button on the steering wheel to ask Siri for what you need
OR, on the touchscreen, press and hold the Home button in CarPlay, and then ask Siri for what you need
How to Set Up Android Auto in the Impreza
Your smartphone must be running Android 5.0 (Lollipop) or newer platform. If possible, Android 6.0 (Marshmallow) and newer are better options for optimal performance.
Download/open Android Auto
Connect your Android phone to the USB port using a compatible cable (make sure your car is running and in Park)
Allow access to features and apps like messenger and maps
The Android Auto logo will appear on your Impreza's display. Select the icon, and the system will prompt you with any more necessary directions
Use the Voice Control button on your steering wheel, or use the touchscreen, to navigate all of your media
Still only dreaming of your next new car in Vancouver?
Check out everything you wanted to know about the new 2018 Subaru Impreza, and contact us to see how affordable your payments could be on a new Impreza lease or loan.