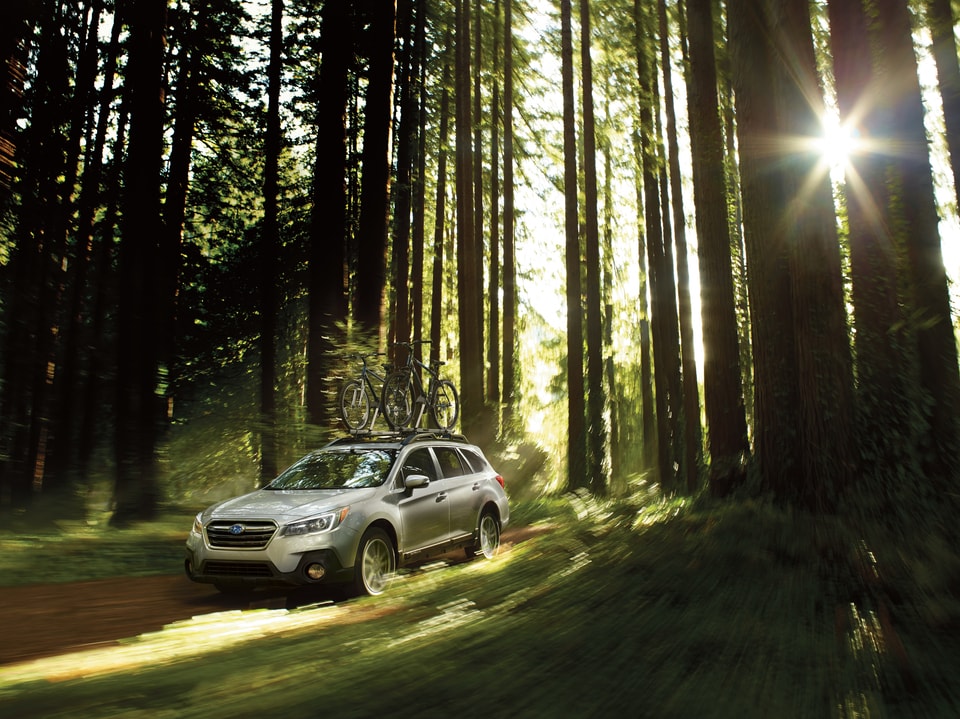 While the Subaru Outback has had the Subaru EyeSight® Driver Assist Technology as an option, for the 2019 year you'll find this as standard feature throughout every trim, including the base.
Subaru EyeSight® Driver Assist Technology helps to keep you, the driver, more alert to the road around you and may even prevent or lessen the damage of an incoming accident. In fact, EyeSight has help reduce rear-end crashes that include injuries by up to 85-percent. You'll not only have more confidence when you're driving with EyeSight, but you'll also be able to keep your loved ones, pets, and cargo safer.
What's Included In The Standard Subaru EyeSight Driver Assist Technology?
You'll find two color cameras as the main feature of the EyeSight system. These cameras scan the road for other vehicles, people, or items that are too close to your vehicle or in your driving range. If something is becoming an imminent danger, one of four programs will warn you and may even brake, accelerate, or steer for you.
Some of the programs you'll find as a standard feature include:
Pre-Collision Braking - If the camera sense someone in front of you has stopped too fast or you aren't braking like you should, the Pre-Collision Braking system will warn you and may even apply the brakes for you if needed.
Adaptive Cruise Control - With this program in use, your Outback will automatically speed up and slow down according to the distance you have placed between you and the car in front of you.
Lane Keep Assist - If you veer out of your lane, this system will inform you, potentially saving you from a dangerous situation.
Lane Departure Warning and Sway Warning - Knowing when your trailer is swaying too much is helpful, especially when you're on dangerous roads or curvy interstates.
To learn more about EyeSight or what else the 2019 Subaru Outback has to offer, feel free to stop by our Dick Hannah Subaru dealership!