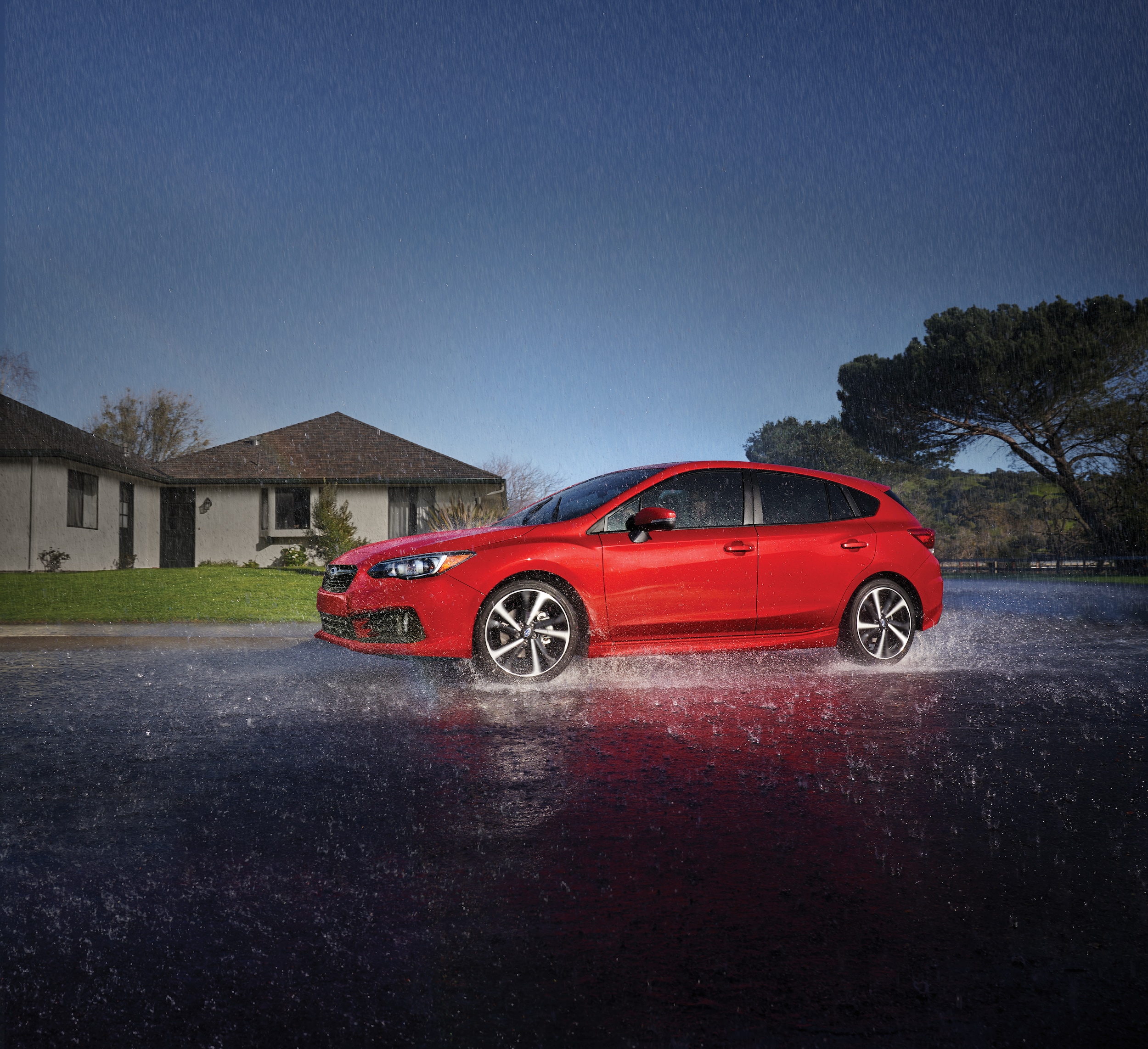 The Subaru Impreza is currently available in Vancouver, WA at Dick Hannah Subaru. The Impreza comes in both a sedan and four-door hatchback model to give you the versatility you need. It is a fuel-efficient Subaru model averaging 36 MPG on highway driving situations. Like all Subaru's, the Impreza is built to last. The vast majority of Subaru vehicles are still in service a decade after purchase. Subaru's like the Impreza has features to assist the driver and provide safety out on the road. To learn more continue reading.
Driver Assistance Features
Subaru offers EyeSight; a driver assistance suite. This suite features sensors in the front of the vehicle that are constantly monitoring traffic situations around Portland. One of the features of the suite that helps drivers more is Advanced Adaptive Cruise Control. This feature allows you to set the following distance that you want to maintain between your Impreza and other vehicles. This feature also works to keep the car centered in the lane for maximum safety.
Another part of EyeSight is Lane Keep Assist. If the car is getting too close to a lane marking, you are provided with an alert so that you can bring the car back into the center of the lane.
Advanced Safety Technology
Multiple safety features are available with the Impreza including Rear Cross-Traffic Alert. This will really help you out in parking lots near Beaverton and Gresham. When the car is placed in reverse, sensors start to scan for vehicles coming behind you. If a vehicle is detected, a warning is provided to you.
Another safety feature that you will really be pleased with is reverse auto braking. If an object or vehicle is detected while you are backing up, an alert will come on and the brakes can even automatically be applied.
The Subaru Impreza is designed to keep drivers safe in Longview, WA. You can test drive and learn more about this vehicle by visiting Dick Hannah Subaru located in Vancouver, WA.