The 2023 Subaru Love Promise Community Commitment Award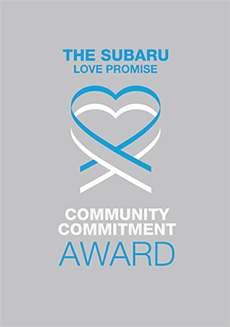 We've been nationally recognized for our dedication to our community and the Subaru Love Promise.
We're honored to receive the 2023 Subaru Love Promise Community Commitment Award. This award nationally recognizes Subaru retailers who are making the world a better place while demonstrating an outstanding commitment to supporting passions and causes in local communities. These efforts are focused in important areas such as the environment, community, health, education, and pets.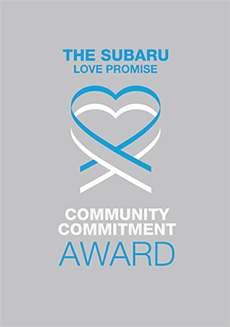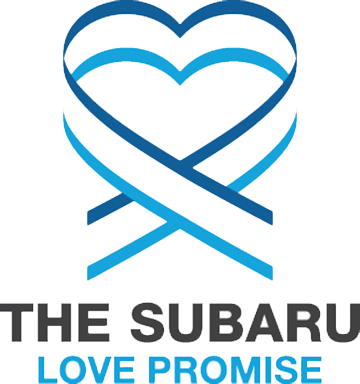 What is the Subaru Love Promise?
Subaru and our retailers believe in making the world a better place and the Subaru Love Promise is our vision of respecting all people. This is our commitment to show love and respect to our customers and to work to make a positive impact in the world.
How is Dick Hannah Subaru dedicated locally to the Love Promise?
Our Love Promise can be seen in various partnerships with local charities and non-profits. We're grateful for the opportunity, not only to be a part of our community, but to serve it as well.
Humane Society's southwest washington
National Arbor Day Foundation
Washington State University Vancouver , Boys and Girls Club of Southwest Washington
The Salvation Army, Vancouver Police Activities League , Lower Columbia CAP's Commodity Program , Washington State School for the Blind , Clark County food bank
Children's Cancer Association , American Red Cross, Muscular Dystrophy Association
Love Promise Stories from Dick Hannah Subaru
Subaru and Dick Hannah Subaru believe in making a positive impact on the communities in which we live and work. We uphold that belief through our Love Promise Community Commitment. Every month, we select inspiring stories from customers and partners from around our area who strive to support our collective commitment and feature them here
Momma Mavis - April N
In late July, we got a desperate plea from our rescue partner in California. They had found a pregnant, four year old Husky/Bulldog mix who was living on the streets as a stray. Upon arriving at the shelter, she promptly gave birth to four puppies. They needed to be transferred immediately to avoid euthanasia. We had a puppy foster home available, so we said yes! We transferred Momma Mavis and her puppies to West Columbia Gorge Humane Society when the puppies were only a few days old. Everything went smoothly and all of the puppies were adopted out by the end of September! Unfortunately, after being available for adoption for several weeks while in foster, Mavis returned to our shelter. And, in spite of her beautiful blue eyes, cuddly personality, and propensity to give love, was available for adoption for almost two months, but was getting no interest at all. During the October Subaru Loves Pets event, we were able to promote Mavis to a new and larger audience via the adoption board at Dick Hannah Subaru. This Subaru Loves Pets event gave us the ability to put forward Mavis and several other pets that we have had in our shelter for a longer period of time through no fault of their own. She caught the eye of a very special family who already own a husky. They were in search of another husky to be a friend and playmate for their pup. Mavis was the one! There was an immediate connection and Mavis was so happy to find her forever home. The updates that the family have sent us since her adoption report that she is doing great!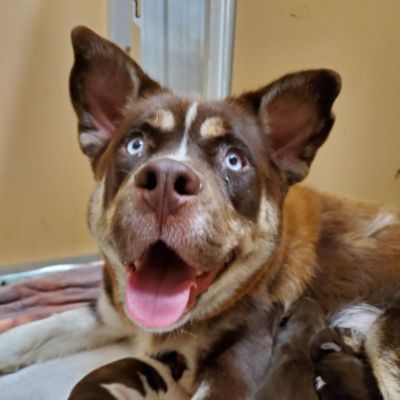 ---
Dick Hannah Subaru and Make A Wish Donation - Mallory T
Dick Hannah Subaru raised $11,469 through the Subaru Share the Love Event that goes to support granting wishes for local children battling a critical illness and living in Oregon or Southwest Washington. Children such as Gideon. Gideon's wish to have a shopping spree came true and he got every single thing on his list. "This incredible journey has impacted Gideon for a lifetime. He's been on cloud nine," said his mom, Tonia. Dick Hannah Subaru and supporters near and far made this beaming smile possible, and we are so grateful! Thank you all for believing in the healing power of a wish come true!
---
Shriners Children's Hospital Donations - Lynda L
Dick Hannah Subaru donated blankets and art kids to the The Shriners Children's Hospital as apart of our yearly involvement in our local community and Subaru Love Promise. The blankets and art kits that are donated are received by our Child Life department and are then distributed to both our inpatient and outpatient kiddos when visiting Shriners Children's Portland. The kids really enjoy having such an extensive art kit to play with during their sometimes long stays here and both the patients AND their families love curling up in the comfortable blankets! At Shriners Children's Portland, their mission is to provide the highest quality care for children with neuromusculoskeletal conditions, and other special health care needs within a compassionate, family-centered and collaborative care environment. They provide care without regard to race, color, creed, sex or sect, disability, national origin or ability of the family to pay.
---
Bridge The Gap Donation - Christopher M
Dick Hannah Subaru and the Subaru Share the Love campaign donated $40,000 to the Bridge the Gap for Kids of Clark County. The monies donated will provide children in foster care in Clark, Skamania and Cowlitz Counties, Washington with enrichment activities (tutoring, athletics, dance, music, the musical instrument, swimming lessons, martial arts, ASB cards, graduation expenses, prom, senior pictures, sports equipment, sports fees, clothing, diapers, shoes, blankets, personal hygiene products. Honestly the list goes on and on. Bridge the Gap's mission is to give every child a childhood. Bridge the Gap never wants to say no and the generous donation allows Bridge the Gap to continue their mission.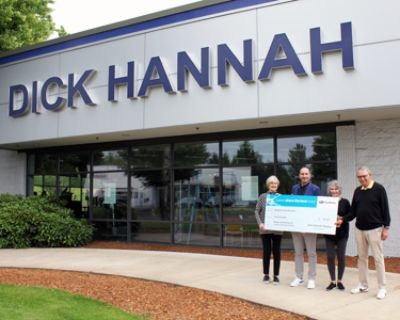 ---
Dick Hannah Dealerships - 2022 Walk/Run for the Animals - Christopher M
For 31 years, the Humane Society of Southwest Washington (HSSW) has hosted an event that has now become a Spring staple here in Vancouver. This year on May 7th, hundreds of walkers, runners, and dogs gather at Esther Short Park in downtown Vancouver to celebrate the special bond between people and their pets. Teams and individuals raise funds for several months to support HSSW's mission to rescue, return, restore and rehome one animal at a time. Here at Dick Hannah Dealerships, we have been constant partners with HSSW for many years, and this year is no different. We had several team members bring their furry friends, along with family and friends to join in on this staple event; making sure to show our support for our community and the amazing work that HSSW is doing.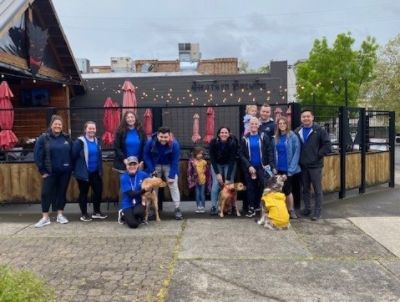 ---
To the moon, and back... - Micki S
Our story begins with an email from a shelter out of Texas. The email was a plea for assistance with rehoming a dog and her litter of 11 newborn puppies. We had a foster available so we immediately accepted this group into our care with a transport from their shelter. They arrived during the time of the July full moon, so the foster appropriately named the mom "Luna" and the 11 puppies were named after each month's full moon. Upon this group's arrival, it was very clear that they had symptoms of a severe upper respiratory infection. Sadly, even with treatment, we lost Sturgeon, Pink, Hunter, Flower, and Rose from this litter. It wasn't until after Rose passed that it was confirmed that this illness was an aggressive strain of canine distemper virus. Thankfully, after treatments, testing, patience, and tears we were able to successfully clear Luna, and 6 of her puppies of this illness and move forward with adoption! We thank Dick Hannah Subaru for sharing our story, and doing their part in finding loving homes for a total of 60 pets from our shelter during the month of October!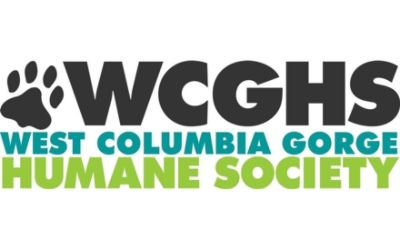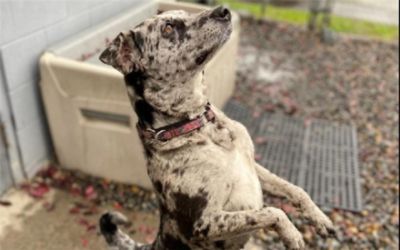 ---
Supporting Local Free Clinic in SW Washington - Pam K
From mid-November 2020 through early January 2021, Dick Hannah Subaru in Vancouver, Washington featured the Free Clinic of Southwest Washington as their local charity of choice for their annual "Share the Love" event. Due to these efforts and the financial backing of Subaru, we, the Free Clinic of Southwest Washington, remained open and provided medical services, including COVID vaccinations, during the pandemic. This support allowed us to continue living out our mission of providing and facilitating access to free, compassionate, quality health care for community members in Clark County who are otherwise unable to obtain such services. On behalf of the 6,500 patients the Free Clinic cares for every year, many thanks to Kamal Chaer, Rhonda Pfeifer, Peter Maher, and the outstanding team at Dick Hannah Subaru for their support. It is greatly appreciated!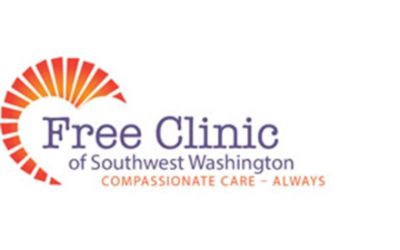 ---
Daisy the Underdog - Micki S
Thanks to the generous donations of Dick Hannah Subaru and the Subaru Loves Pets campaign, Daisy, a 12 year old Dachshund, who is the quintessential "underdog," is now living her best life with a family who treasures her! Daisy came to West Columbia Gorge Humane Society through animal control. Her previous owner had passed away in the home and officers brought her to the shelter. Many attempts were made to reach next of kin but no one ever came forward to claim Daisy. There was no one to take her so West Columbia Gorge Humane Society took over guardianship and immediately began evaluating her. Daisy was in need of extensive medical care: a dental procedure to remove rotten diseased teeth; oral surgery to repair a hole in her mouth connected to her nose; six week of antibiotics to clear a bladder infection that had spread to her kidneys; and physical therapy to help her regain rear leg function. Daisy was even fitted her for a wheelchair! During the course of Daisy's treatments and her 55 day stay with us, she was visited regularly by the officer who had brought her in. The officer loved Daisy and wanted to adopt her, but he was afraid his wife would not agree to adopting a special needs dog. Little did he know, his wife came to us and secretly adopted Daisy as a special surprise for her husband. It was truly a happy ending for a sweet little dog who was in desperate need of love and attention.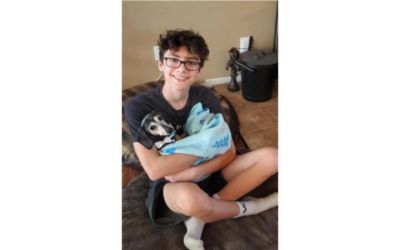 ---
Dick Hannah Subaru makes the holidays magical! - Fletcher J
From mid-November through early December Dick Hannah Subaru championed the Make-A-Wish Oregon Toy Drive to support their Holiday Magic campaign. Over three weeks, the team collected a Subaru full of toys for children currently in Randall's and Doernbecher's Children's Hospitals that Make-A-Wish Oregon will deliver during special events at each location. Their efforts to promote, support, and fulfill the need to bring magic to these children and their families who are going through difficult circumstances make them pillars of our community and people that can always be relied upon in challenging (and good) times. Thank you to Kamal, Chris, and the outstanding team at Dick Hannah Subaru for their support this holiday season!
---
Happy Holidays From the Employees At Hannah Subaru - Michael N
For the 5th year in a row, Dick Hannah Subaru has volunteered to provide with The Southwest Washington Chapter of the Salvation Army with new and gently used coats totaling several hundred happy and warm patrons ranging from kids to XXXL. Well over 300 collected in the 5 years we have been doing this, including the most unique and blessed request from one of the Dick Hannah Subaru Managers, Mr. and Mrs. Marty McDonald. At the McDonald wedding, each attendee that RSVP was asked to bring a BRAND NEW adult men's or women's winter coat resulting in 87 brand new donations! Keeping someone warm is one thing, but keeping them warm while putting food in their tummy is something else. This year in addition to coats, Senior staffers Kamal Chaer, Robin Alexander, and Darrell Williams collected a total of $1,760 compiled from every NEW SUBARU SOLD FROM 11/01 to 11/30 and presented a check to Major Michael Nute of the SW Salvation Army Chapter to help provide, food, shelter, job search attire, heating fuel, infant supplies, and so much more. Along with just under 100 new and gently used jackets, Thank you, everyone, who involves themselves in this most wonderful time of the year! You truly are worth the praise.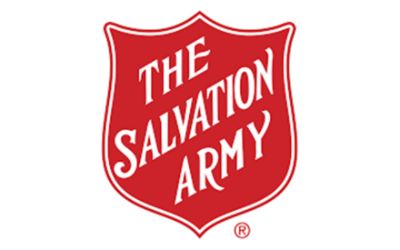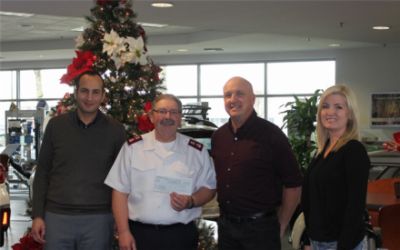 ---